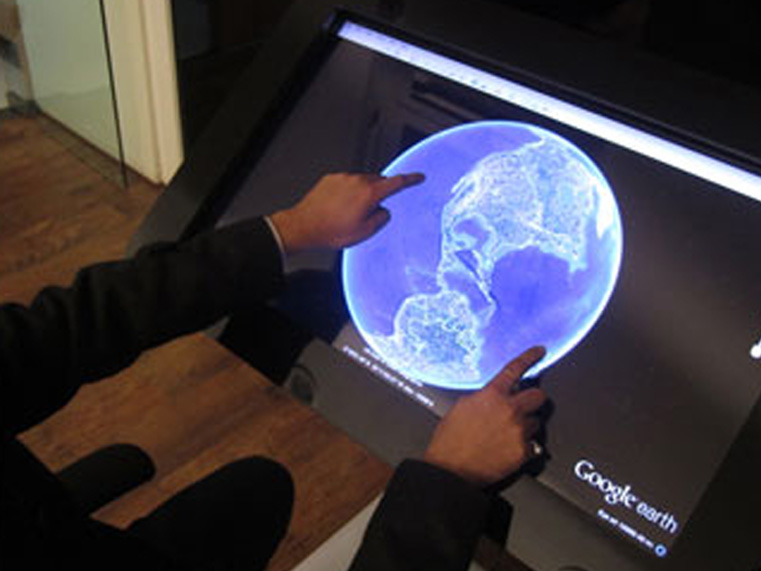 Interactive Multi-Touch Systems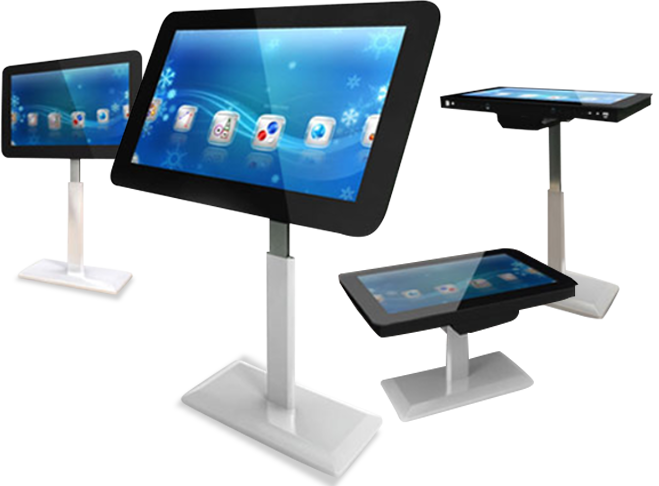 Multi-Touch MagixKiosk™
The MagixKiosk™ can be adjusted easily into four form factors.
Use it as a Table, Tilted Kiosk / Workstation, High Bar Table, or as a Standing Flat Display.
Super slim and robust design.
32"HD high brightness LED display loaded with built-in Mac mini.
Option of 6 and 40 simultaneous touch point detection.
Preloaded ready to use applications which you can easily customize.
Can be used across numerous industry verticals.
Watch MagixKiosk™ in action!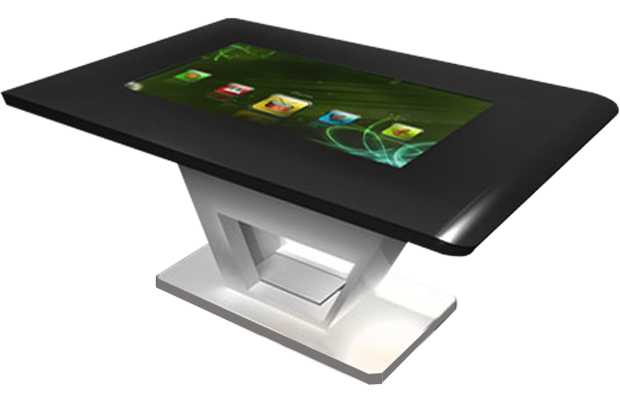 TouchMagix MagixTable™
World thinnest multi-touchtable computer.
Ready applications for products display in retail and presentations.
Rich application suite with easy customization tools.
HD LED display provides amazing clarity
Hassle free to use.
Consumes 60% less power compared to other surface com
Watch MagixTable in action!
Multi-Touch Neo Kiosk
The Neo Kiosk can be wall-mounted or in an adjustable kiosk form factor.
Its HD LED display has the coolest multi-touch system.
Neo Kiosk is bundled with a customized multi-touch software.
Comes with a cloud-based Content Management System.
Multi-Touch Overlays
High speed multi-touch overlays ranging from 32" to 500".
Upto 40 touch points are supported.
These are pre-fitted with toughened glass, no assembly required.
They come with an easy plug and play installation, no driver required.
Multi-touch Overlays are USB powered.
Get Quote | Interactive Multi-Touch Systems
Get Quote for Games and Products